ANALYSIS OF THE PROJECTIONS FOR GHANA
Depots have been established in the Ashanti, Brong Ahafo, Eastern, Western and Central regions, Volta and Greater Accra regions.
By the end of 2020, the entire northern part of Ghana will be covered.
PROJECTION FOR WEST AFRICA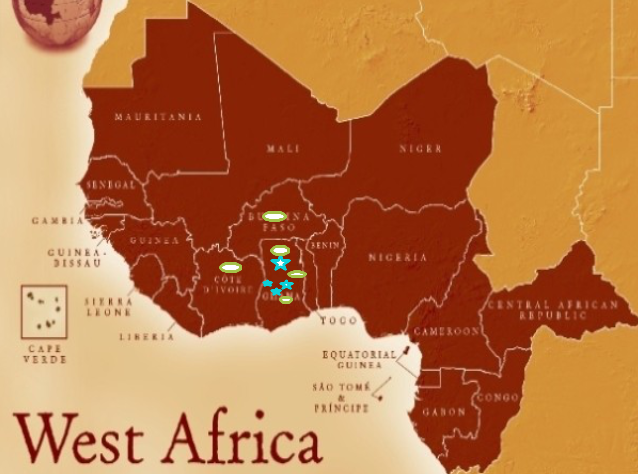 ANALYSIS OF THE PROJECTIONS FOR WEST AFRICA
The green stars represent the established depots. Currently there are four depots in Ghana.
Yellow oval shapes represent places where plans are on going to establish depots.
In Burkina Faso plans to acquire a depot in Bobo Dioulasso are on going.
In Ivory Coast Bon Agro has acquired 40% shares in Agrochem, an agro chemical dealer company that has registered seven products.
In Togo, with the assistance of a customer two products (Bonsate and Bonamine) are in the registering process.